Bomb squad on the scene, as a reported RV explosion in the downtowm… developing
about 12 minutes after explosion in #nashville #nashvilleexplosion

vantage point – corner of 2nd and Demonbreun pic.twitter.com/M7XjaVnccx

— Amanda Bagley #SaaS #XR (@AmandaReality) December 25, 2020
UK Sun: "multiple casualties" as a downtown building collapsed in flames. Other outlets report no significant injuries.
Being treated as an "intentional act".
More at Zerohedge.
Video Showing Aftermath Of Explosion In #Nashville

Source: @AuroraIntelpic.twitter.com/ZcrP7xAhh2

— V̸̢̙̙͒̈̑̀͛̍͝engeance (@TheVengeance17) December 25, 2020
Update: It appears there was a message broadcast from the RV prior to the explosion, warning people to evacuate. This is a strange one.
This was no minor blast. ATT service is down in the region, there's random speculation the target was their data center.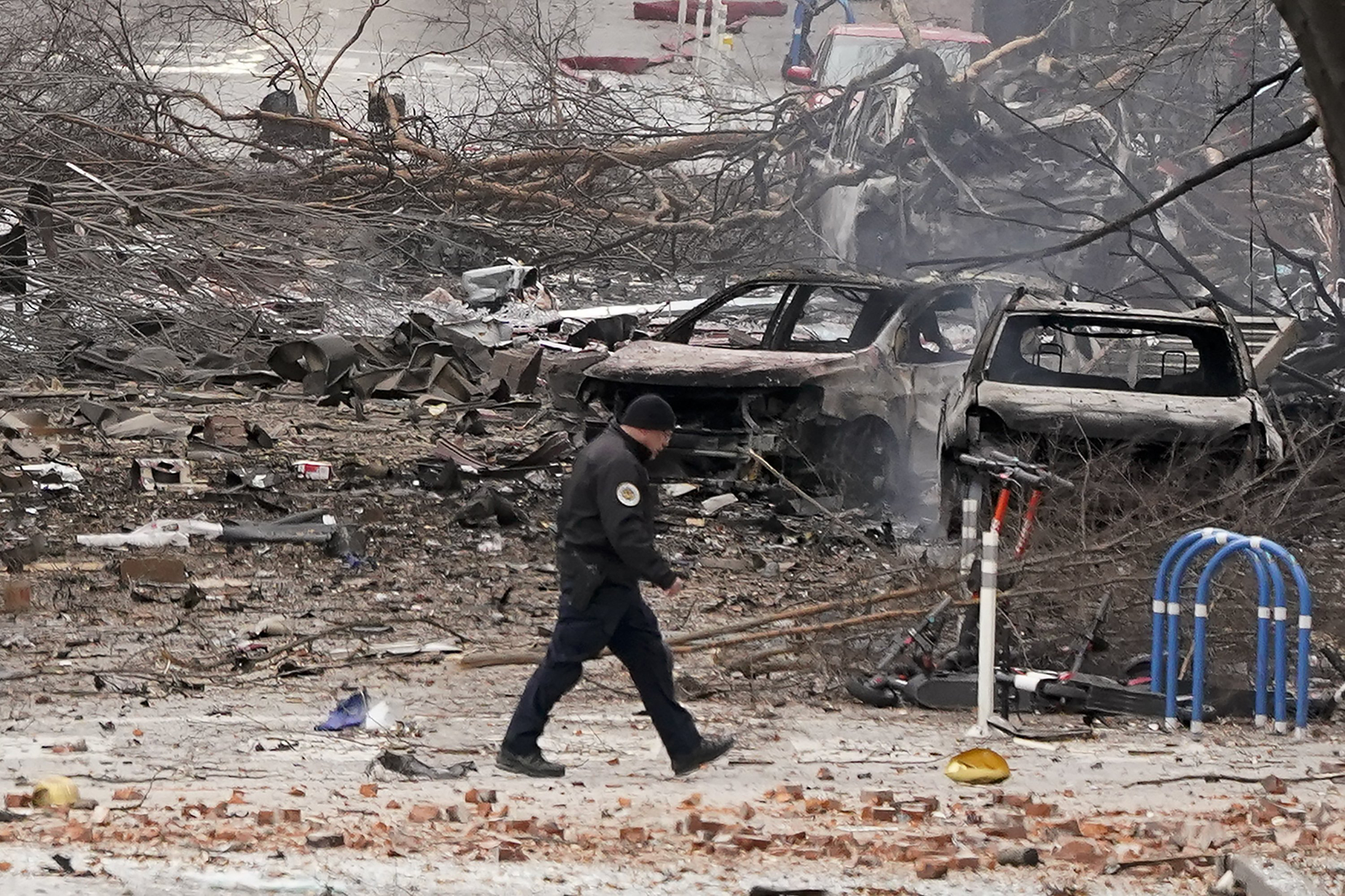 Update: Who is S McG, (and does it matter)?