Just like they do for the flu: Chinese medical staff request international medical assistance
The conditions and environment here in Wuhan are more difficult and extreme than we could ever have imagined. There is a severe shortage of protective equipment, such as N95 respirators, face shields, goggles, gowns, and gloves. The goggles are made of plastic that must be repeatedly cleaned and sterilised in the ward, making them difficult to see through. Due to the need for frequent hand washing, several of our colleagues' hands are covered in painful rashes. As a result of wearing an N95 respirator for extended periods of time and layers of protective equipment, some nurses now have pressure ulcers on their ears and forehead. When wearing a mask to speak with patients, our voices are muted, so we have to speak very loudly. Wearing four layers of gloves is abnormally clumsy and does not work—we can't even open the packaging bags for medical devices, so giving patients injections is a huge challenge. In order to save energy and the time it takes to put on and take off protective clothing, we avoid eating and drinking for 2 hours before entering the isolation ward. Often, nurses' mouths are covered in blisters. Some nurses have fainted due to hypoglycaemia and hypoxia.
It's not alarmist to keep a solid supply of non-perishables on hand.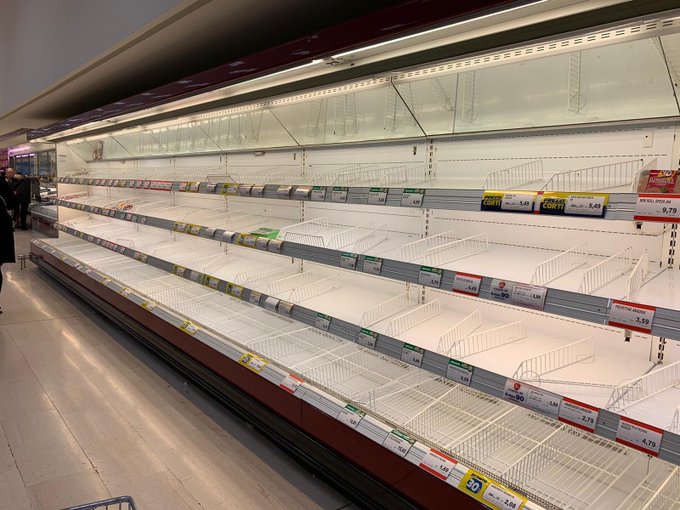 Instapundit has a daily roundup of Coronavirus news.
h/t James