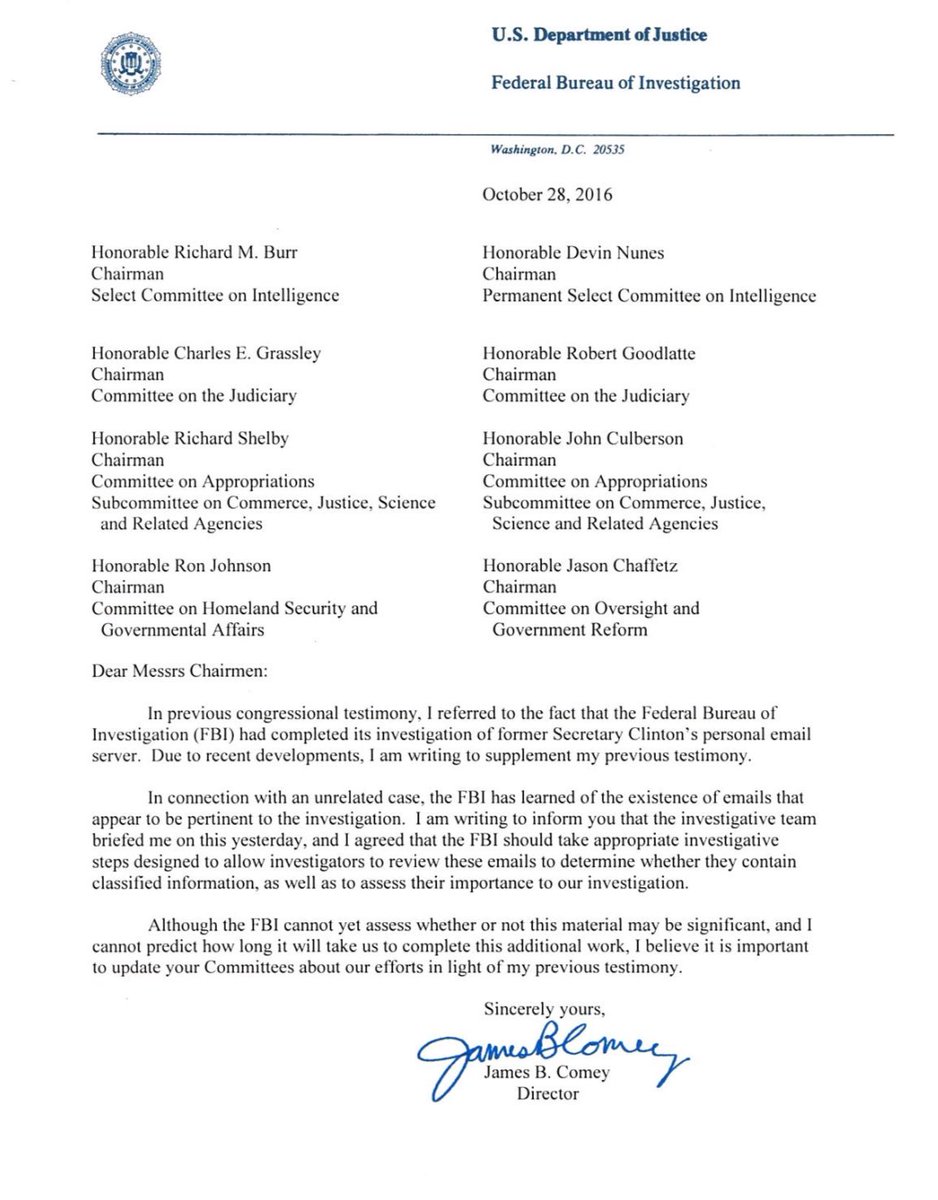 Right click for full size.
I'm told the FBI was sent a cache of emails Guccifer hacked two years ago, obtained by a rival hacker group from his Romanian server.

— Phil Kerpen (@kerpen) October 28, 2016
Heads up: "If Dems have anything left on Trump, expect it to drop soon now to distract from the FBI news,"
Or not. Update.
Federal law enforcement officials said Friday that the new emails uncovered in the closed investigation into Hillary Clinton's use of a private email server were discovered after the F.B.I. seized electronic devices belonging to Huma Abedin, a top aide to Mrs. Clinton, and her husband, Anthony Weiner.
Strike Breitbart down, and he'll become powerful than you can possibly imagine..